Are Fuji Bikes Good – Fuji is a widely respected brand in the world of biking. They launched in Japan more than a hundred years ago, and are still producing high quality yet affordable bikes today. But what makes these bikes so popular, and do they actually live up to the hype?
The following article will break down just how good Fuji bikes actually are, while also taking a brief look at the history of Fuji and all of the most notable types of Fuji bikes. 
Disclaimer: Some of the links in this article are affiliate links and I may earn a commission if you click on them, at no additional cost to you. Hope you find the information here useful! Thanks.
Related Articles: 
Fuji Bikes: Origin and History
The Fuji brand was launched back in 1899 and was established by Okazaki Kyujiro. The original name for the company was Nichibei ShÅkai, which translates directly to 'Japanese-American Trading Company'.
They started out distributing motorbikes from the United States, before moving onto bikes. 
Fuji had seen enormous success by the end of World War II and had become one of the top sellers of bicycles in Japan. This was likely due to the growth of Japan's economy at that time.
By the 1930s and the 1950s, Fuji was branching out into competitive biking. They were largely responsible for competitive biking even emerging in Japan when it did. 
The next notable milestone for the Fuji brand was the launch of the iconic Shimano Dura-Ace bike in the 1970s- but by the 1990s, more and more competitors were arriving on the scene, producing quality, affordable mountain bikes.
Fuji struggled to compete, and their success declined. Even moving their production to Taiwan didn't do much to turn things around. 
Eventually, Fuji was absorbed by Advanced Sports International (ASI), who are the current owners of the Fuji brand. Despite their popularity falling in the past few decades, they are still well known for producing high-quality bikes. 
Keep track of your bicycle with this AirTag Bike Mount Anti-Theft GPS Tracker, in case your bicycle gets stolen.
Fuji Bikes: Quality Check 
There is a wide range of different Fuji bikes, so to get an idea of the brand's overall quality, we need to break it down into the following categories: affordability, assembly, functionality, modifications, and design. 
Affordability 
Overall, Fuji bikes are a lot more affordable than most competing brands. There are many bikes on offer with prices as low as $299, which is ideal if you're a beginner cyclist who doesn't want to spend exorbitant amounts on their first bike.
But they also offer higher-end bikes with prices that go up to $3,499. It all depends on how much you're willing to spend- but even the cheapest Fuji bikes are quality rides. 
Assembly
While Fuji bikes were originally produced in Japan, they're now produced in Taiwan. This change of location disgruntled a lot of Fuji fans, who liked the idea of authentic Japanese bikes- but the location was the only change, in the grand scheme of things.
The parts used for the bikes are still the same, and those parts are high quality. When it comes to assembling the bike yourself, it tends to be very straightforward.
Functionality 
Not only are Fuji bikes known for their high performance, but they're also versatile. The speeds of these bikes range from six to 12, and they're all designed to be compact and light, which is handy for both a smoother ride and for storage space.
There are a number of different models, each designed for different kinds of terrain, so regardless of what you'll be using your bike for there's bound to be a Fuji model for you. 
Modifications
Modifications are simple and easy when it comes to Fuji bikes. If you want to switch up your wheels, handlebar, saddle post, seat, brakes, fork, or almost any other feature, you can do so with minimal hassle.  
Design 
Fuji produces more than one hundred different bikes, all with varying styles and colours. Even if you don't love every Fuji design, there's bound to be something in that vast catalogue that catches your eye. 
Types of Fuji Bikes
As we've established, there are Fuji bikes designed for all kinds of purposes and terrain. Let's look at the most notable ranges they offer. 
Mountain Bikes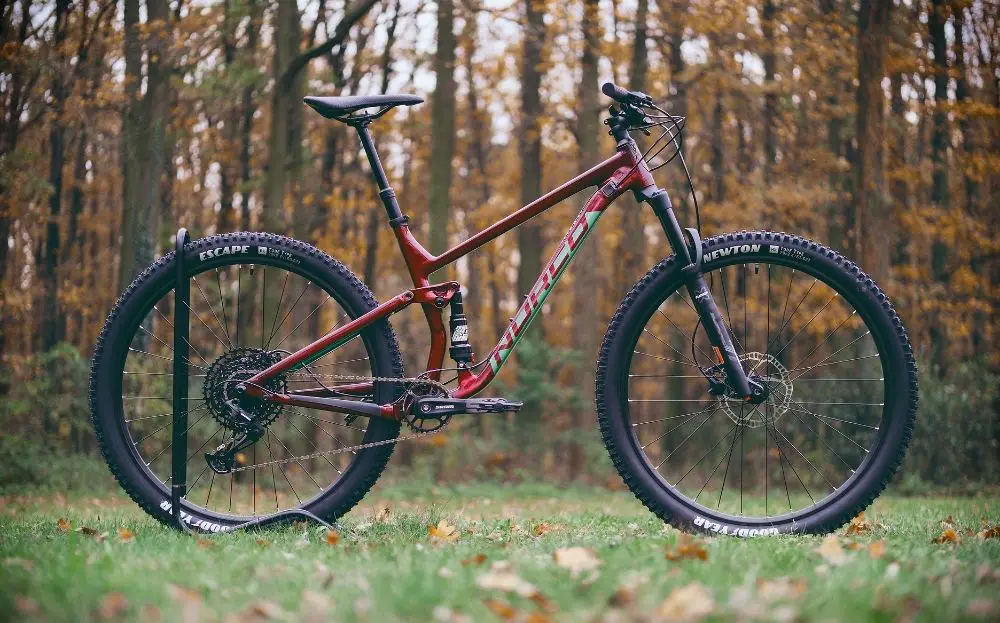 The mountain bike category is split into three subcategories: All-Mountain, Trail, and Sport. Each bike is either hardtail or full suspension, and there are numerous options for both entry-level mountain cyclists to expert mountain cyclists. Across the board, their frames are durable and reliable. 
The priciest mountain bikes offered by Fuji are the all-mountain bikes, like the Auric LT and the Rakan LT, which both have full suspension.
The pricier trail bikes also have full suspension, like the Outland bike, but there are some trail bikes that are hardtail, such as the Bighorn.
Those bikes are cheaper than those with full suspension. The sportbikes include Nevada and the Wendigo. 
It's always handy to have a Strap-On Bike Saddle Bag to keep your tools and gadgets
Road Bikes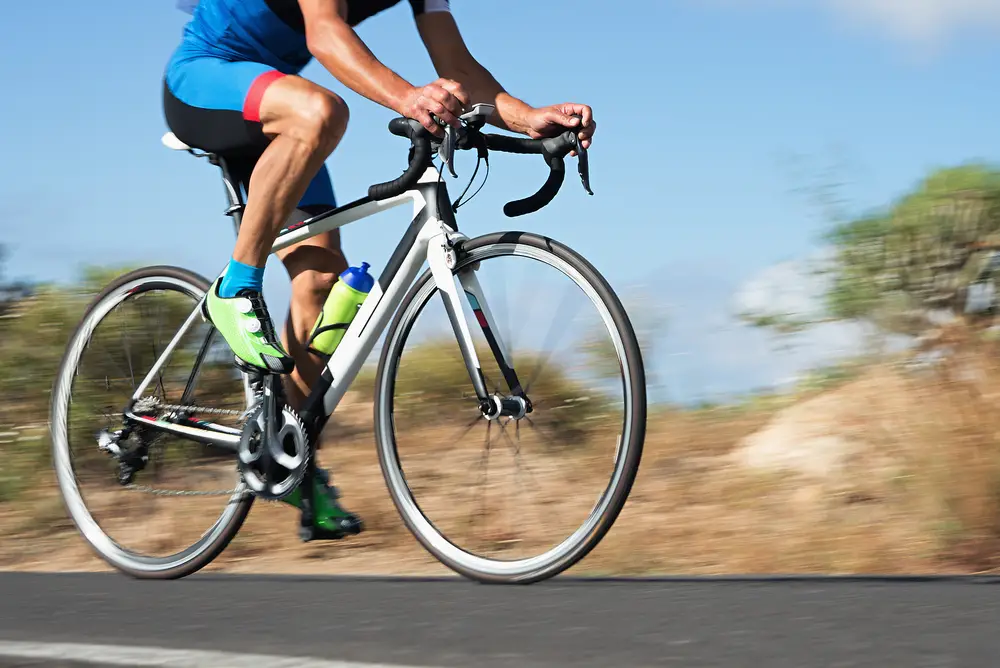 The road bikes produced by Fuji are top of the range. Their production stems from the knowledge of both mechanics and professional cyclists.
They're split into four categories: competition (with bikes like the SL and the Norcom Straight), endurance road (with bikes like the Gran Fondo), endurance/gravel (with bikes like the Touring and the Jari Carbon), and Cyclocross (with bikes like the Cross and the Altamira CX). 
Hybrid Bikes
Their hybrid bikes cover combinations of cross terrain, fitness, cruiser, and urban features. They're all designed for hard surfaces like pavements and are mostly aimed at city commuters.
Many of them are affordable, but some of the higher-end hybrid bikes are going to run you up a little. 
Gravel Bikes
Currently there are only two bikes designed specifically for gravel: the Cross bike and the Altamira CX bike. The Altamira CX is a top of the range bike, and you won't find many other bikes like it. 
Electric Bikes
Fuji produces five electric bikes, two of which are hybrids and three of which are mountain bikes. Compared to most electric bikes they are very affordable, but you're probably going to want something in the mid-range rather than the cheapest range because the latter bikes are missing some important parts. 
Keep safe and visible with this Ultra Bright USB Rechargeable Bike Light Set for all your night riding adventures!
Conclusion: Are Fuji Bikes Good?
There's a reason Fuji bikes have been so widely regarded for so many years. Whether you're looking for a recreational bike or you're a competitive cyclist, Fuji will have you covered.
Every bike they offer features an efficient drivetrain, an ergonomic seat and handlebar, a durable and lightweight frame, and responsive brakes.
The sheer range of bikes they produce also means there'll be something for you regardless of your budget.
Fuji Bikes Overview 2022 – Are Fuji Bikes Good and Durable?