Are you having problems with folding bikes and feeling frustrated? 
Have you been pulling out your hair wondering how to get over your issues with your folding bike or, worse, regretting your purchase?
Rest assured, you are in the right place! 
I love cycling and have gone on multiple cycling tours, short and long-distances. I have ridden a folding bike and experienced some wins and losses on it. 
I am here now to share with you how you can overcome your issues with folding bikes.
This article will cover some of the common problems with folding bikes and how they can be fixed! 
You will also learn the pros and cons of folding bikes.
By the end of this article, I hope you will be able to overcome your challenge so that you can have a better cycling experience moving forward!
As a quick summary, here is a breakdown of the article for your reference:
1) Repair Expenses
2) Easier To Lose Or Break Parts
3) Slow Compared To Other Bikes
4) Bumpy Compared To Other Bikes
5) Small Handlebars Compared To Other Bikes
6) It Is Not A Stylish Looking Bike
7) You Cannot Attach Cargo To Your Bike
8) Fiido D11 Problems
9) Brompton Electric Bike Problems
10) Brompton Gear Shifter Problems
11) Carrera Crosscity Electric Bike Problems
12) Raleigh Stow E Way Problems
13) Swytch Brompton Problems
DISCLOSURE
Some of the links on here are affiliate links and I may earn if you click on them, AT NO EXTRA cost to you. Hope you find the information here useful! Thanks.
Related Posts on Folding Bikes:
7 Problems With Folding Bikes And How To Fix Them
1) Repair Expenses
The parts that are used for folding bikes cost more than standard bike parts. This is because the features of a folding bike are a little more intricate and thorough.
As such, if you are a clumsy user or not very careful with your bicycle, you probably should not consider a folding bike. Folding bikes are meant for folks who can be careful and meticulous in how they care for their bike.
This attitude will help you save money on needless repair expenses with your folding bike.
Here are some ways you can maintain your bike carefully to avoid the high repair expenses:
Wipe it regularly after use and remove all the road dirt and wet debris.
Clean the chain using a wet cloth or brush.
Wiping your bicycle after wet weather, and leaving it dry.
Pump air in your tire regularly and check your pressure.
Lubricate the folding mechanism so that it is smooth when folding.
By using these methods, you can save yourself the heartache of paying for unnecessary repairs.
2) Easier To Lose Or Break Parts
Folding bikes come with plenty of intricate details and gadgets to help them serve their ultimate purpose of being compact and foldable. 
As such, if one of the devices gets spoilt or lost, you have no choice but to go and get it rectified. If not, you will not be able to fold the bike. 
What you can do is take a picture of your bike, and familiarize yourself with the features and devices of your bike. By doing this, you can pay attention to what is being used. 
That way, if there is any issue, you can easily diagnose and rectify whether it is a case of something being damaged or lost, and get the appropriate support.
3) Slow Compared To Other Bikes
Folding bikes are generally slower than other bikes! Folding bikes are not designed to be fast. 
So what you can do is look at adjusting your gears to help you adjust your speed. Alternatively, you can see how you can increase the tire size comfortably to give you more speed.
4) Bumpy Compared To Other Bikes
As the folding bike is smaller, you are liable to feel more bumps and hits. What you can do is sit on a soft bike cushion below your normal clothes when you ride it.
Furthermore, you can also wear more padded clothing (men's option and women's option) inside your normal office wear. This can help you protect your groin area and prevent saddle soreness.
5) Small Handlebars Compared To Other Bikes
The handlebars of folding bikes are designed to be shorter, to make them easier to fold. This means you cannot stretch out your arms much. 
However, for short-distance riding, this does not usually cause much pain to riders. In fact, most riders still feel quite comfortable. 
For those who feel some discomfort, you can consider some simple hand motion exercises to loosen your arms and get the blood flowing again.
6)  Not As Stylish As Other Bikes
Folding bikes are not aesthetically pleasing to the eye. It does not look cool and it does not usually give style vibes. 
However, if this is something that bothers you, you can always look at styling yourself well so that the main attention is still on you, and not your bike.
7) You Cannot Attach Cargo To Your Bike
Folding bikes are meant to be easily folded and stored. Hence, there are usually no compartments to store additional cargo.
This is easily remedied by carrying bigger bags, as long as your back can take it. Here are some bags you can carry if you are using a folding bike for logistics purposes or traveling to work.
8) Fiido D11 Problems
The Fiido D11 folding bike has numerous issues that have caused heartache for past customers. 
There was a manufacturing defect in one batch. Apparently, the middle of the bike broke in half. This caused the company to issue a product recall. If you have this issue, please do not suffer in silence. Kindly contact Fiido.
Another issue with this bike is that it is not so suitable for bigger riders, due to its small frame. One thing you can consider is looking at wider wheels, as long as they can fit the frame. 
The bike also did not come with mudguards. If this is important for you. You can consider buying it and installing it on your own. 
9) Brompton Electric Bike Problems
The first issue with Brompton electric bikes was quite serious, that is caused a recall. There was a software bug that caused the bike to lurch forward when the rider was not pedaling. 
This can cause injury to the rider if they are not paying attention and end up falling off. This can be remedied by contacting Brompton for a firmware upgrade and the matter can be rectified. 
Please do not try to ride it even with this issue. Nothing is worth compromising your safety for.
The mudguard was also faulty. It was fixed too close to the tire which resulted in objects and wires getting caught in between the mudguard and the tire.
The recall is also for this mudguard issue. Do take note that this is not for every Brompton bike. But only those within the affected batch, where the serial numbers are below 2111030089. 
10) Brompton Gear Shifter Problems
The Brompton model had another problem which was with the gear shifter. If you ride this bike for long-distance in hot and humid weather, the gear has higher friction and causes a bit of wear and tear.
This issue was confirmed by Brompton too but a product recall has not been issued for this yet. Hence, you will need to settle it on your own. 
Luckily, it is quite easy. All you have to do is remove the gear shifter, do a bit of sanding to reduce the friction that was caused, and reassemble it. 
11) Carrera Crosscity Electric Bike Problems
The Carrera Crosscity has some design issues from the main hinge of the bike. It may affect how you can fold the bike. What is recommended is to use bungee cords to help make the folding more compact and easily transported.
Another issue with this model is how the charger works. A couple of folding bike reviews shared about how it did not come with the charger. Hence they used their charger from another model. Unfortunately, it burst the battery and the bike could not be used.
So please check with your seller to know what are the recommended chargers or to get them directly from them.
12) Raleigh Stow E Way Problems
This bike is one of the biggest competitors to Brompton's products. There are 3 key issues with this design. Firstly, it is a bit difficult to fold and looks bulky. This may make it harder for you to transport it around. If you like, you can consider getting an additional trolley to make it easier to transport. 
But if you need to use public transport, one way to get around it is to try to take the corners of the train or avoid peak hour traffic. But this model can still fit in standard hatchback cars and sedans. 
13) Swytch Brompton Problems
The issue with Swytch Brompton is the PAS Sensor fault. This refers to the sensor alignment which is important to help determine the speed and distance of a trip to help with the charging. If this is not calculated properly, you won't know how much charge you have left.
This happened because the fit is not accurate. So this can be remedied by buying a block to help adjust the position of the sensor so that you can get accurate readings.
What Is A Folding Bike?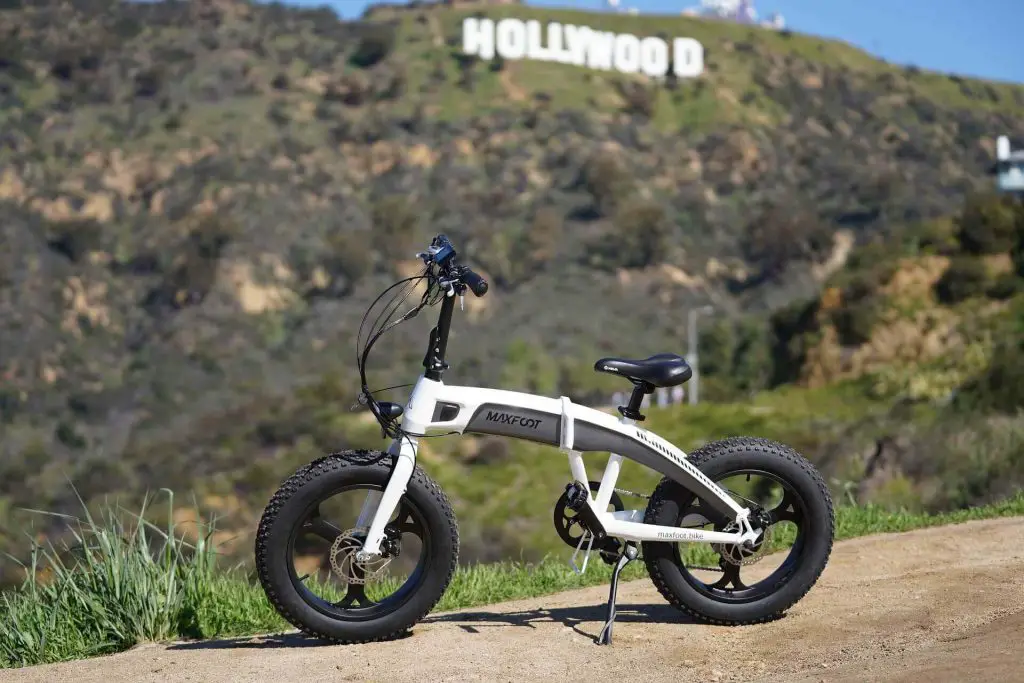 A folding bike is a compact bike that is easy to transport because you can fold it. Despite problems with folding bikes, it is increasingly popular now, especially in the city where people commute to work by cycling and a mixture of taking public transport.
It is great for traveling even for flights because of the reduced space it takes. Most folding bikes are quick and easy to fold, so it is not some complicated contraption.
Disadvantages Of Folding Bikes
Here are some disadvantages of folding bikes:
Costs more. Due to the folding feature, it can be more expensive than regular bicycles.
Smaller in size. As it can be folded, it is not big. As such, it cannot absorb road shocks or bumps, which can hurt you if you are riding it for prolonged periods.
Reduced gear features. Folding bikes are not designed to go very fast or up tough terrains. As such, you will struggle to climb up steep hills using folding bikes.
Cannot handle the larger weight. Folding bikes are light and mobile. It will be harder for heavier riders to use this.
Not suitable for delivery or luggage. You cannot use a folding bike to do logistics or delivery tasks. Additionally, it is hard to carry your luggage on this.
Not as aesthetically pleasing. Folding bikes do not look like your typical fun and cool bikes. 
Not suitable for touring or racing. This bike is made for the city and public transport. Please do not consider this as a touring bike because you can only go short distances for it.
Advantages Of Folding Bikes
Although there are some problems with folding bikes, here are some advantages of folding bikes:
Saves Space. That is the main intention of folding bikes. For you to bring it into tight spaces, take up less space in your home and easily store it in your office if you ride it to work or use the public transport.
Easy to transport. This is a no-brainer. Folding bikes are made for this purpose, so you can bring them around easily. Nobody will give you dirty looks for bringing your folding bike into the train or bus.
Light. It is very light because it is meant to be carried by hand. You need not buy a trolley to transport this. Some folding bikes can just be pushed like a trolley. So that makes it lighter!
Strong. Folding bikes are meant to withstand lots of adjusting and folding. Hence, it is strong and can tolerate these movements. 
Good Healthy Option. For those who are constantly taking the bus instead of walking a bit longer, this bike is an option to make you engage in physical activity more.
Suitable for all ages. Seniors can happily use this bike because it is comfortable and easy to use for short riding.
Are Folding Bikes Worth It?
Yes, folding bikes are worth it if you are a commuter. 
It was designed for people who wish to ride them for short distances, in the cities and bring them easily around to different locations on their cars, or public transport.
If you are a racer, prioritizing touring, or rough terrains, then please do not consider this bicycle to avoid problems with folding bikes.
Best Folding Bikes
The Zizzo Campo is a good folding bike that has rave reviews. Some of the customers have purchased it again for their family members. It has a 7-speed cassette for optimal gear shifting.
The seat is also wide which provides good comfort.
This bike is another excellent folding bike that is easy to assemble. It has over 441 ratings on Amazon which shows just how popular this bike is.
The Zizzo Forte is a sturdy well-built bike that is a dream for folding bike users. This is a bit more heavy duty which makes it suitable for those who prefer stronger bikes.
Best Alternatives To Folding Bikes
The Ridgeback Speed is another terrific bike from the Ridgeback family. It is high-quality with a lifetime warranty. There are 21-ranging gears which are something you will not find on a folding bike.
If you are looking for an American bike custom-built by hand, then you should try this! It has power brakes and a strong steel frame to absorb road shock.
This has been proudly listed as one of the fastest trikes in the world.
If speed is an issue for you on a folding bike, you may want to try this bike. It is still easy to transport in a car and it is lightweight.
FAQs
Are Foldable Bikes Difficult To Ride?
Folding bikes are not difficult to ride! There is no special skill that is needed. It is one of the easiest bikes to ride because of its size and compactness.
You also need not worry about being visible to other road users. While the bike is small, your seat is still quite high with good back support.
Why Are Folding Bikes Slower?
Folding bikes are slower because of the smaller wheel size. Wheel dimensions affect the speed of your ride. Just imagine, a child's bike can't go as fast as an adult one right? That is not just because of the rider, but the wheel size and structure size.
Additionally, small wheels also affect the feeling you get from the road.
 It makes a bumpier ride, which means you may need to ride slower for your safety too. 
If you ride too fast, you may fall off or feel a lot of bumps. Just like a car or motorbike, you will slow down at the hump, right? 
Are Foldable Bikes Good For Long Distance?
Even though it is not recommended for long-distance riding, a folding bike can function well for a long-distance trip. The issue is whether you will feel very comfortable in it.
There are other alternatives for long-distance riding such as touring or recumbent bikes. You can get them from Hase Bikes or Trek Bikes.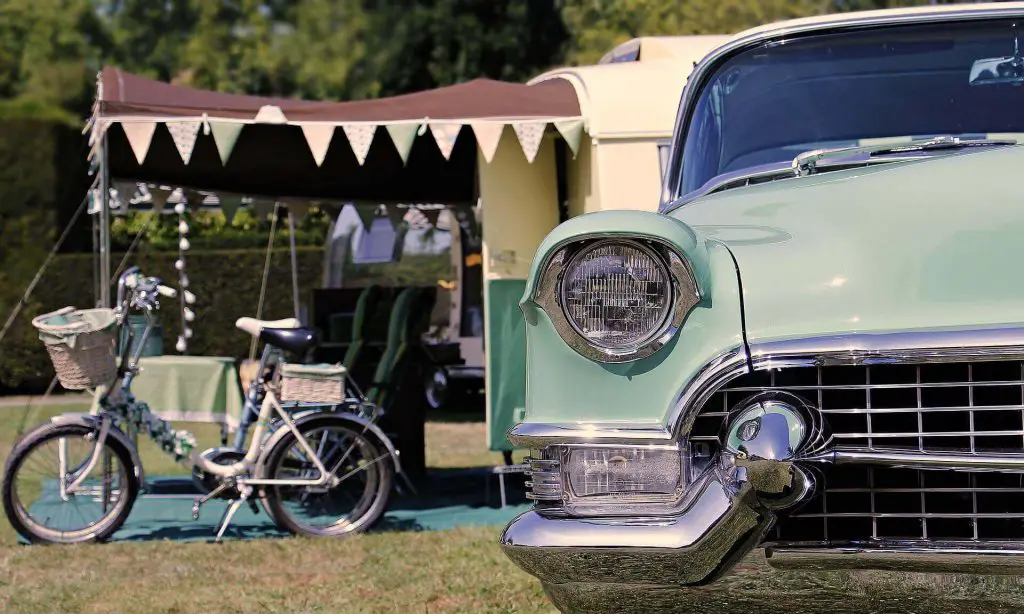 Well, there you have it, folks! You may have faced some annoying problems with folding bikes. I hope this article was able to help you resolve some of the issues you faced and helped you feel better.
Alternatively, if you want to move on, I hope the recommended list of bikes can give you a better experience for your future cycling adventure! 
Please remember, no matter what problems with folding bikes that you encounter, you should not have to just endure it painfully. There is always a solution out there, waiting to help you out!
Thank you for reading this article and happy cycling!
Problems With Folding Bikes [And How To Fix Them!] 2022