Hey Cycling newbie! Searching for the best women's road bikes for beginners but unsure which is the right one for you?
Don't worry, I asked myself the same question when I was looking for my first road bike!
 I had the impression that cycling is an expensive sport after a friend of mine told me she spent $ 5,000 on her first bike (which is way above my budget)!
It left me wondering, do all women's starter road bikes cost this much? 
Are there comfortable entry-level women's road bikes in the market?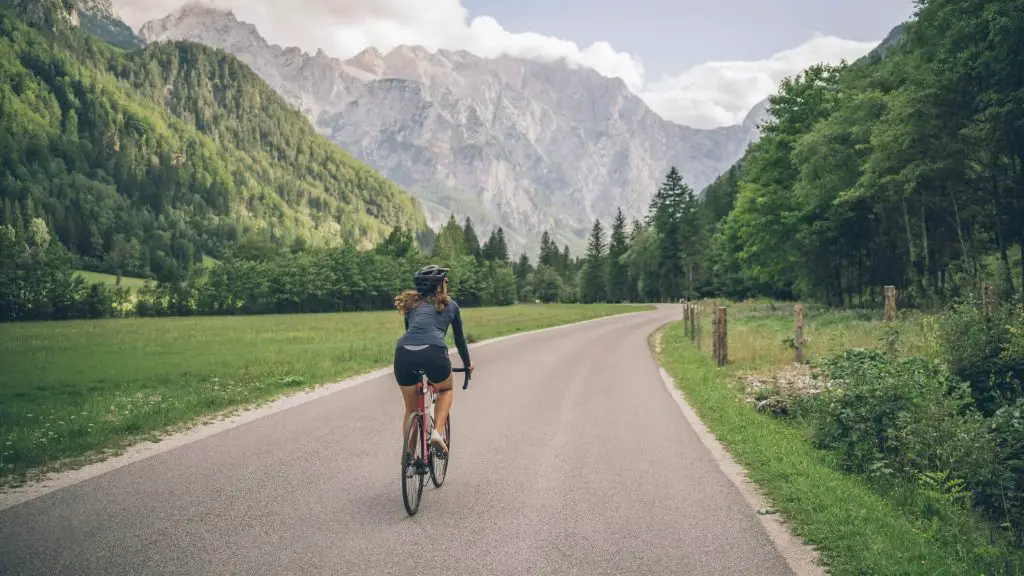 It was a hassle going through many different articles just to find the right information on the best women's road bikes for beginners like me.
If you resonate with all these, then you are at the right place for answers! 
Whether it is about the right bike size for a 5'3" woman or finding out the difference between women's and men's bikes, you will find everything you need to know along with a detailed review of the 15 best women's road bikes for beginners for you to choose from!
Let's get moving!
Disclaimer: Some of the links in this article are affiliate links and I may earn a commission if you click on them, at no additional cost to you. Hope you find the information here useful! Thank you.
Related Posts:
The Best Women's Road Bikes For Beginners – My Top Choice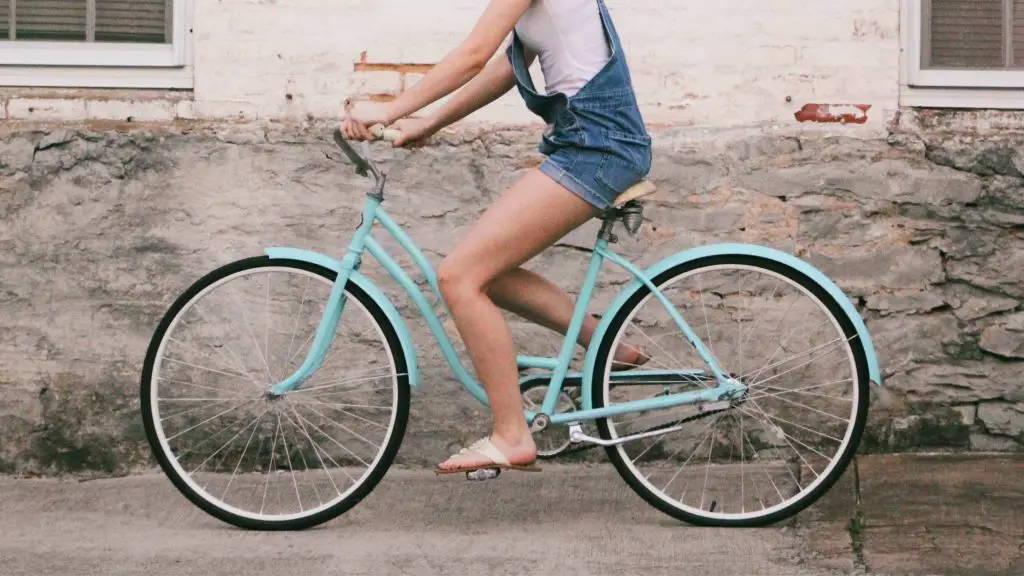 If you want to get started with a bike with everything you need, then I will recommend the HeartsBio Carbon Road Bike Model H as the best women's road bikes for beginners.

The installation of the high-quality Toray T700 Supreme carbon fiber frame is both lightweight and durable at 18.70 lbs so you can speed up quicker! It also gives you the right rigidness as you maneuver around bends.
Not forgetting, its smooth 18-gear shifting will help you conquer mixed terrains and avoid clunky gear shifts!
The best road bike for women is the Liv Avail Advanced Pro 1. This women-specific bike is for the adventurous soul, enduring miles of riding with comfort. 
This bike comes with an upgraded wireless Sram Force eTAP AXS groupset for easier gear shifting and braking which is essential when tackling climbs. 
If you are not ready to fork out thousands on a bike, the Eurobike XC550 Road Bike is one of the best women's road bikes for beginners under $ 500.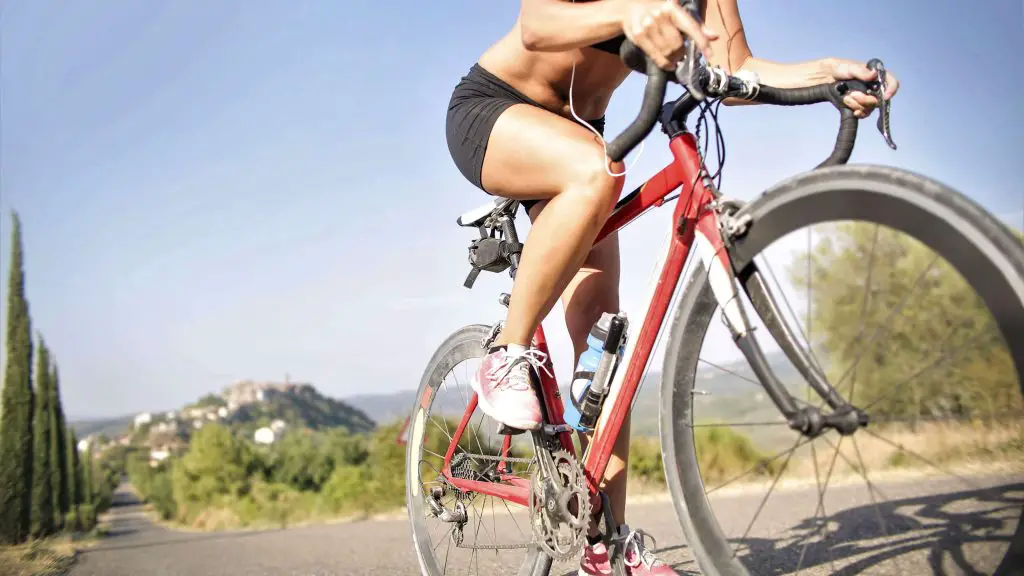 With a world-class Shimano derailleur and gear shifters with a 21-speed, you will get quality smooth riding on any kind of road surface.
15 Women's Road Bikes For Beginners
Comparison Chart .
What's The Difference Between Women's And Men's Bikes?
The difference between women's and men's bikes is the bike size and the fit. Women have different body proportions than men, whereas women usually have shorter torsos, longer limbs, and narrower shoulders. 
Women's bikes are made to address these differences with a different frame geometry, widdle saddles, and narrower handlebars.
However, many women ride unisex bikes with no issue. 
Most importantly, you want a bike that fits you comfortably and aligns with your cycling style and performance. 
15 Best Women's Road Bikes For Beginners
We begin the list with our top choice for the best women's road bikes for beginners, HeartsBio Carbon Road Bike Model H. 
This is a high-quality bike with well-known Shimano bike parts as well as a lightweight and sturdy carbon fiber frame for a stable ride!
But what gives this bike a whopping 4.9 stars out of 5 rating on Amazon are two things: a bargain price for a carbon frame at sub-$2,000 and their customer service. 
It is rare to have the management, let alone the founder of the brand, Joseph Kim, serve the customer on pre and post-sales support but that is what Joseph did.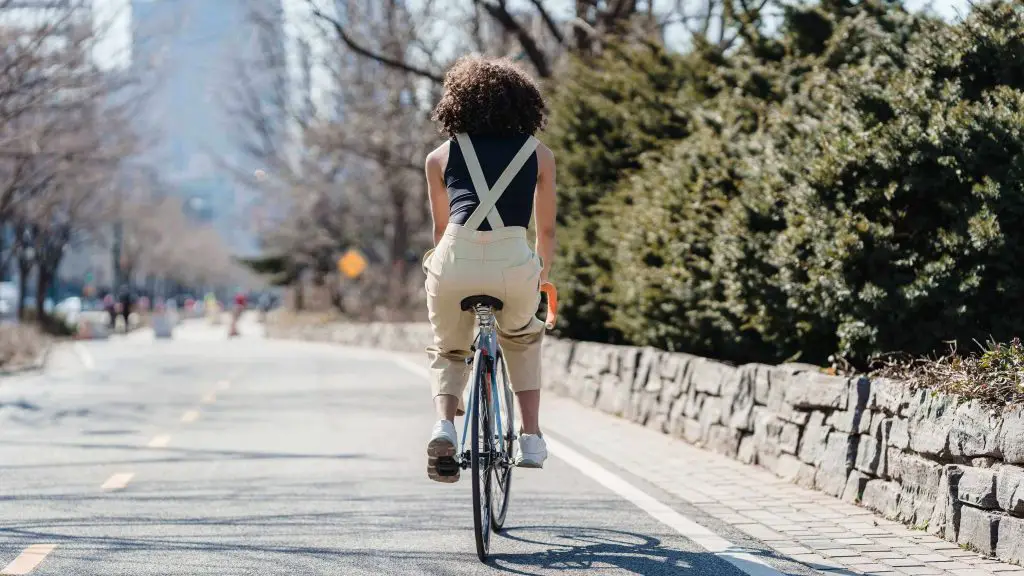 Joseph and his team will answer all queries his customer has about the bike and will go to great lengths to fix their bikes personally at the warehouse! You best believe this bike is made with a good heart (and hands)!
Pros:
Lightweight at 18.7 lbs so you can accelerate quicker!
Value for money for carbon fiber frame 
Smooth gear shifting with the Shimano Sora 18-speed (9-speed x 2 cranksets that are not clunky and noisy when changing gears!)
Cons:
Comes only in turquoise blue color (BUT honestly, with such an iconic pastel color, you will not want it any other way!)
This Schwinn bike is a good road bike for female beginners. 
With their affordable price range, Schwinn bikes are immensely popular which is why the Schwinn Volare 1300 is Amazon's Choice.

Made out of an aluminum frame, it comes with a Shimano Tourney groupset with comfortable thumb shifters. Although the Tourney is often overlooked as a cheaper range, it performs well with many rave reviews on the smooth gear shifting!
However, some customers found the brakes did not perform up to par initially but it can be easily adjusted and then it's good to go!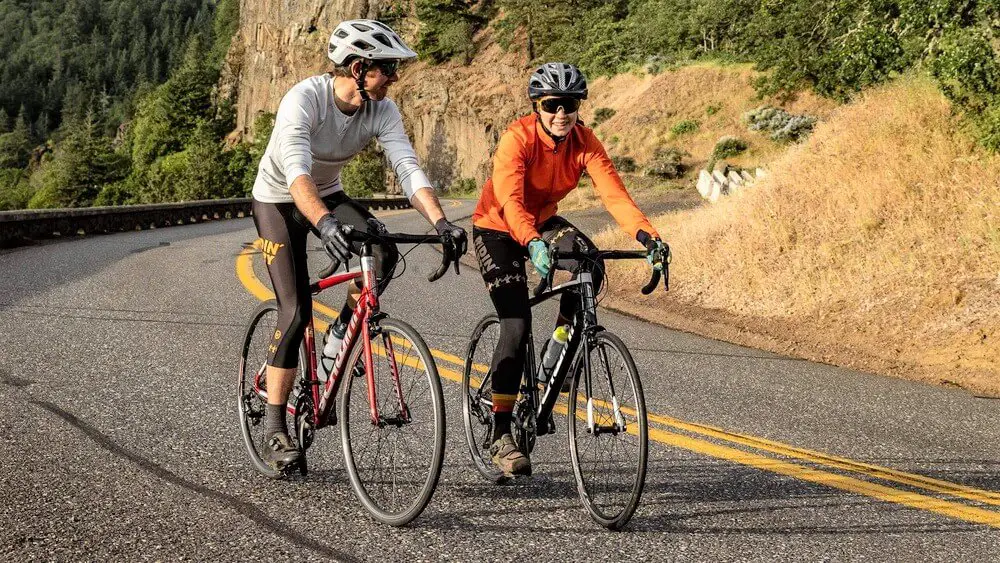 It is known that the Schwinn models are more suited to taller riders above 5'5" with their 21" frame but not to worry, they do have smaller frame sizes at 18" to fit petite riders!
Pros:
Affordable pricing that is easy on your wallet
Shimano A050 Tourney 14-speed shifter that changes gears easily you will not want an upgrade! 
Easy to assemble parts with quick-release levels so you can pop your wheels and go!
Different frame sizes (18" and 21") to suit riders' height
Cons:
Needs initial brake adjustments but easily fixed!
On the heavier-end range of road bikes at 39 lbs but still carries good speed especially through corners
If you are looking for a slight upgrade for longer rides from the Volare model, check out the Schwinn Phocus 1600 as one of the best women's road bikes for beginners.
It comes with flat and drop handlebars so you can easily switch hand positions and postures all-day long.
What I like about this bike is that I did not need to upgrade my seats, unlike most entry-level bicycles. The seat has a memory foam-like cushion, making it comfortable on a long-distance ride. 
Like the Schwinn Volare, it also comes with a Shimano Tourney A050 groupset with comfortable thumb shifters. 
This unisex bike's aluminum frame and carbon fork is a great combination that absorbs road vibrations and provides stability for the rider.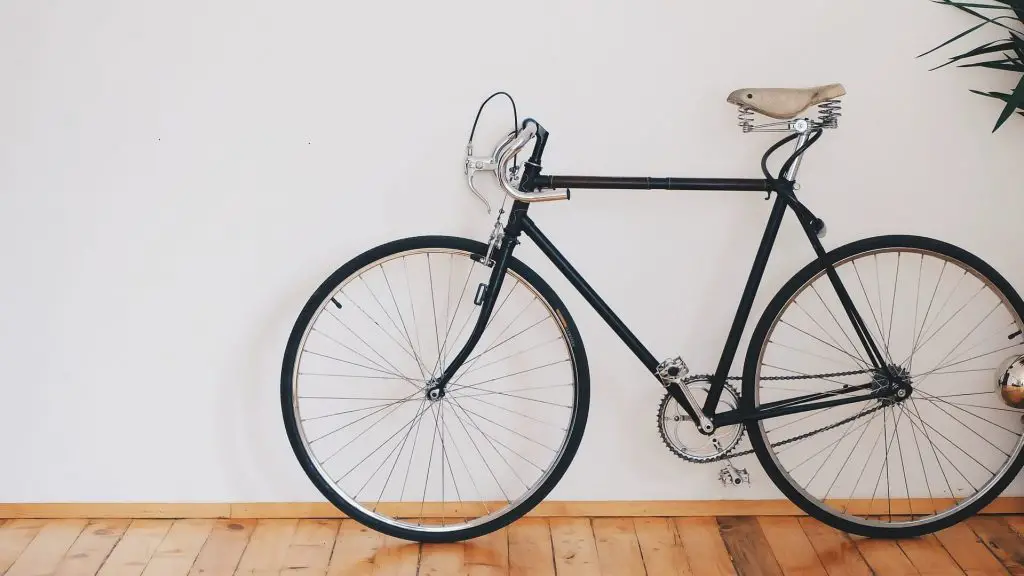 Overall, it is one of the best road bikes for beginners (women's or men's)! 
Pros:
Flat and drop handlebars to easily switch between upright and arch-backed positions on long rides 
.Comfortable seat with memory foam-like feature so you do not have to upgrade! 
Comes with a handy kickstand to rest your bike anywhere! (not all bikes have these)
Affordable price for a carbon fork bike (very rare for this price!)
Easy gear shifting with the Shimano A050 thumb shifters for comfort and fewer clunkiness
Cons:
Meant to suit taller riders above 5'5" but riders below that height ride with no issue
Tired of buying multiple bikes for different functions? What if there is a bike that has a combination of mountain, road, and cruiser settings? 
Introducing the Schwinn GTX 2.0 Comfort Adult Bike. This is a must-have bike if you cycle through wet and snowy road conditions with its multi-terrain tires. 
This bike's sturdy aluminum frame gives off heavy-duty vibes and anyone will be confident of its capability to take on any rider's weight.
The suspension fork is a bonus feature on this affordable bike and does its job to be the "comfort" bike with great road absorption.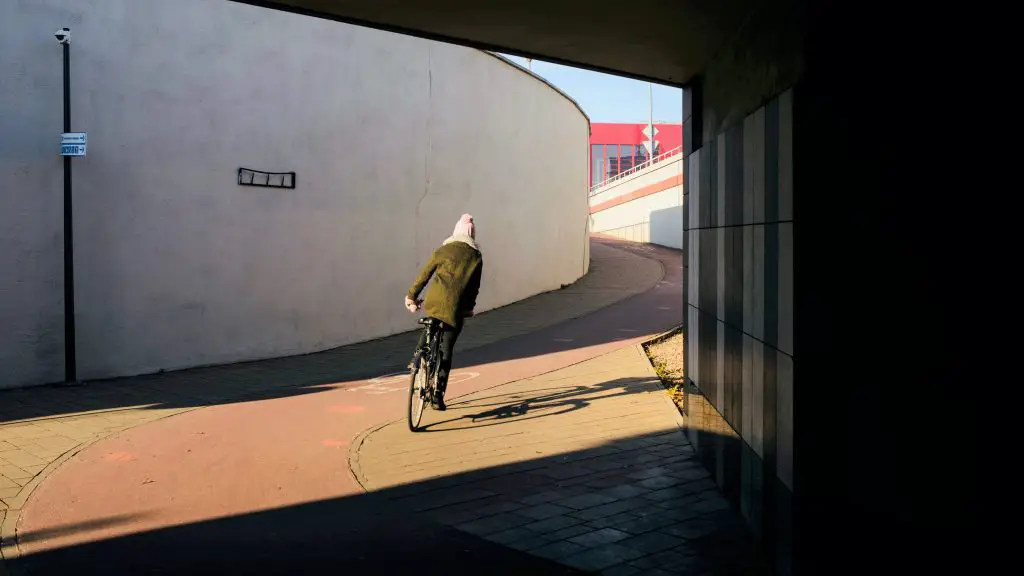 It is also great for cruising short distances but does require some push going up the hills at 38.8 lbs. I, however, like to see it as a resistance challenge!
The saddle can be a hit and miss for some but not too jarring for a replacement. Get this bike if you want a long-lasting good value multi-terrain bike!
Pros:
Value for money with suspension fork inclusion to absorb road impact
Sturdy aluminum frame that can take on any rider's weight
Versatile bike for all-weather road conditions
Cons:
Heavy at 38.8 lbs when riding up the hills but makes good climbing training!
Saddle might be slightly uncomfortable but it is fully adjustable to fit you!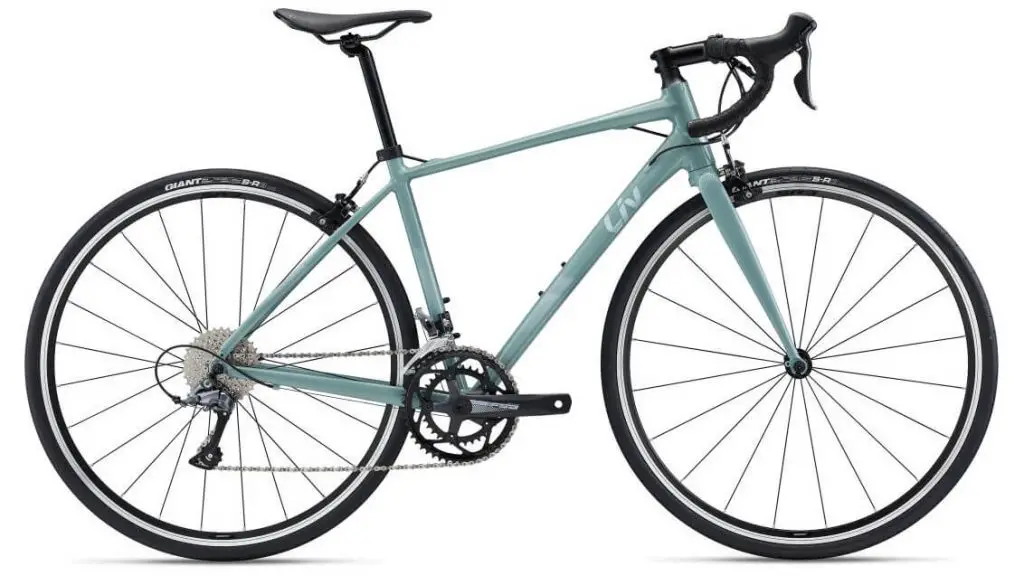 Ladies, did you know that there is a bike brand made for women cyclists only?
Liv is the first brand that does it all, which is why the Liv Avail 3 (2022) is the best women's road bikes for beginners, especially for endurance riding. 
The geometry frame is built based on women's dimensions which means narrower handlebars! Liv bikes are known to be lightweight, and the Liv Avail 3 (2022) weighs around 18.74 lbs. Easy to carry around and easy to climb up the hills! 
It also has a D-fused seat post (normally used for cross-country racing) that is perfect for shock absorption so you won't feel a thing with those sharp bumps!
It has superior front-end steering performance with its OverDrive technology, creating stiffness so you can steer through corners with ease. 
The Tektro brakes are decent although a stronger brake will make the cycling experience better.
Pros:
D-fused seat post to absorb shocks from bumpy rides
Lightweight bike at 18.74 lbs so you can reach optimal speed faster!
Amazing front-end steering performance: this OverDrive technology doesn't cut corners on their quality so that you can cut corners 
Cons:
Tektro brakes can be stronger but it does not dampen the performance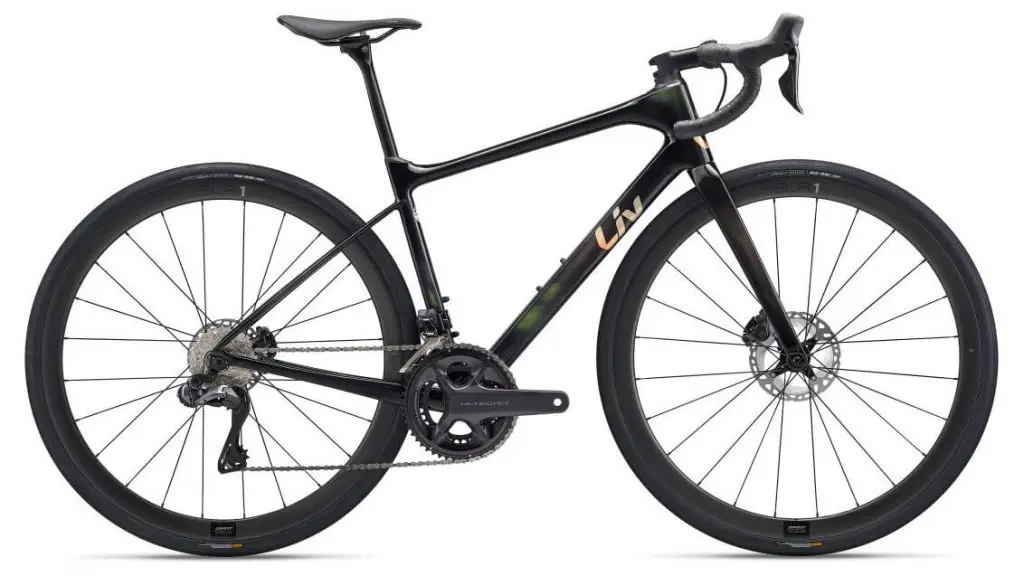 "Advanced Pro" may sound intimidating, but check the Liv Avail Advanced Pro 1 out if you plan to invest in one bike for a very long time!
I included this bike on this list because it is one of the best all-rounded women's bikes out there, winning multiple awards from different cycling magazines. 
This bike is the lightest bike on our list at 17.20 lbs and it is indeed packed with performance. The drive up the hill is much faster than other road bikes, and it makes traveling on gravel smooth like butter. 
This carbon frame bike comes with a powerful Di2 Shimano Ultegra system. Shimano's electronic shifting determines the right gear to shift at the front derailleur so you are semi-guaranteed a smooth ride at optimal gear.
Adding on to more frictionless riding are the hydraulic disc brakes that give you efficient control. 
Their ultra-high components may have their learning curve but they will benefit you in the long run! Go and take it for a spin!
Pros:
Lightweight: 17.20 lbs, with the performance at its greatest on the steepest hills
Powerful Di2 Shimano Ultegra gear shifting that is able to detect the right gear setting so you have one less thing to worry
Hydraulic disc brakes for the best stopping power 
Cons:
 A heavy but worth-it investment at $ 6,500 
Slight learning curve for beginners on electronic shifting system but life-changing once you get the hang of it
As a women-specific endurance model, the Specialized Dolce is a great entry-level women's road bike. 
This A1 aluminium frame bike is engineered for ladies who are looking for an easy and comfortable bike for long rides. You can easily get on and off the ride or even just casually stand over it with its lower standover bar. 
The best thing about the Dolce is that it has Zertz inserts (a plastic mold in the front fork) which will dampen the vibration on the handlebars and pedals. Many bike owners felt that the Zertz inserts make a huge difference in the ride's smoothness.
Pros: 
Zertz inserts that dampen road impact greatly so you can have easy and smooth rides
Lower standover for easier access on and off the bike
Cons:
Road impact can be felt through seat post but still bearable
Slower speed when downhill or sprinting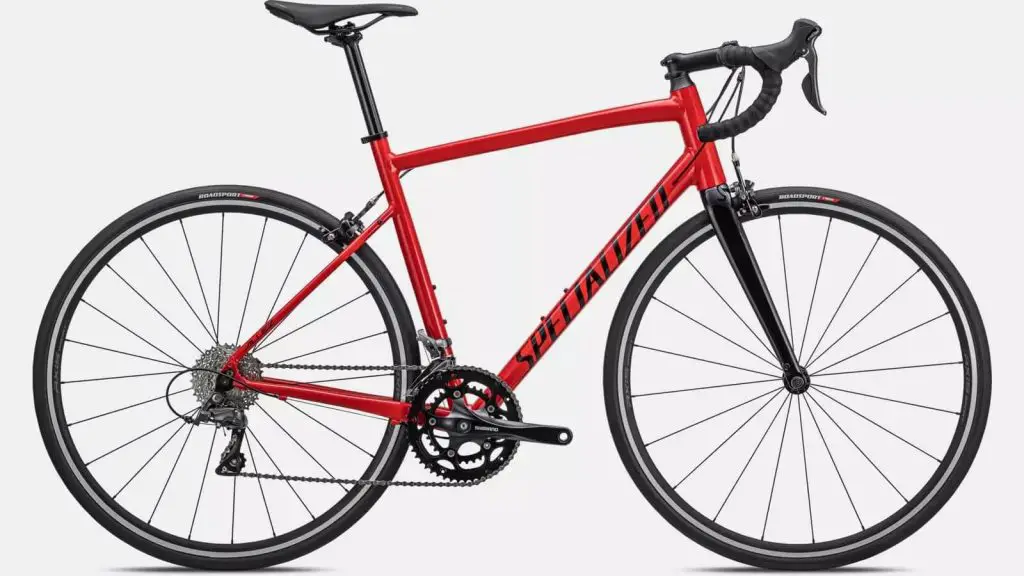 The Specialized Allez is an entry-level bike for female beginners looking for an adaptable bike that functions both as a road and commuter bike.
It is a popular first rider's choice for the price point. The high-quality E5 aluminum frame combined with a full carbon fork will give you a noticeable supple ride.
While both the Allez and Dolce may look similar in terms of specifications, the Allez comes with a better aluminum frame (E5 is lighter than A1) that is slightly more aerodynamic. 
Also, if you are planning to resell this bike in the future, the Allez has a higher resell value than the Dolce as a unisex bike, so that is something you can take note of!
Pros:
Lightweight and sturdy with the combination of aluminum frame and full carbon fork with a noticeable smooth and supple ride 
Great entry-level price for Specialized bikes and their high-quality components
Great resell value as a unisex bike if you plan to upgrade to high-performance bikes in the future 
Cons:
Tektro rim brakes is good enough for slow and steady rides (but don't try to push it too far)
Don't be fooled by this budget-friendly bike. 
The Eurobike XC550 Road Bike is a steel-framed bike that provides a smooth riding experience and is a great buy as a women's starter road bike!
It glides quietly on roads with its 21-speed Shimano Tourney gear shifters so you can climb up a steep route and use less energy pedaling!
You can choose between two types of wheels: rim wheels or mag wheels. The mag wheels look sexier for $100 more otherwise, both wheels perform just as well.
The disc brakes are the best thing on this bike fitted to both front and rear wheels. It offers impeccable stopping power on slippery roads. 
Albeit it is one of the heaviest bikes on the list, weight is not an issue as it climbs smoothly up the hills.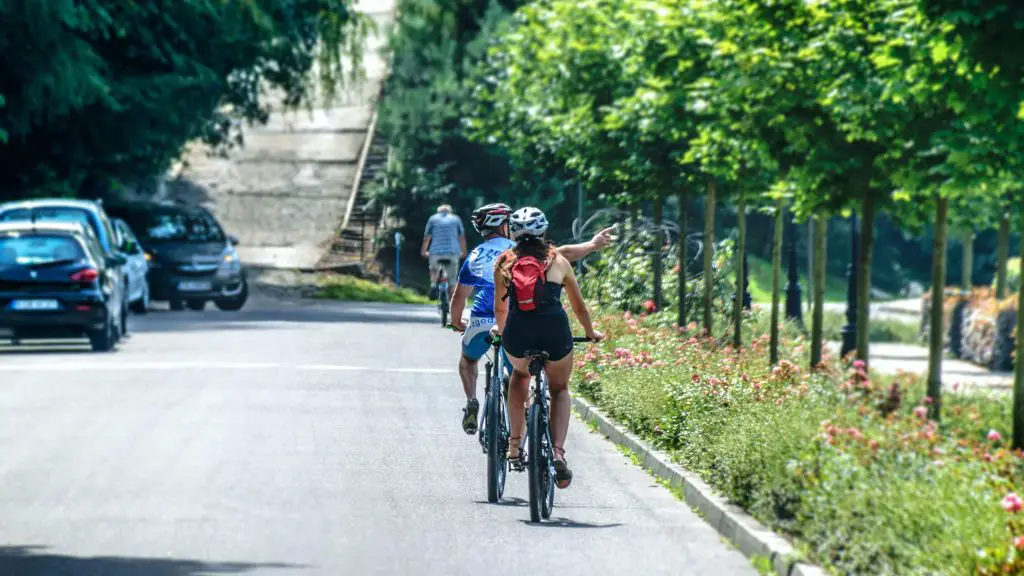 The company also gives a notice that all their shipped bicycles will be 85% assembled. Not to worry as all instructions and bike tools needed are included in the package!
Overall, it is generally easy to assemble and you will still get a bang for your buck!
Pros: 
Budget-friendly for an entry-level road bike
21-speed gear for more efficient climbing for beginner cyclists!
Disc brakes that work well in wet weather
Sleek-looking mag wheels that will turn heads 
Cons:
Heavy at 40.78 lbs but climbs up smoothly
Comes 85% assembled when shipped but instruction is easy to follow with all tools given
If you are looking for a Triban women's beginner road bike review, you are in the right spot!
This Triban bike is built for the ladies and has an aluminum frame and a full carbon fork for a smooth and steady ride. With a relaxed geometry, you can ride much longer in an upright position.
It also takes gearing up a notch by investing in Shimano 105 R7000 gears (they are more expensive than the Shimano Sora and Claris used in entry-level bikes). 
Along with that are their hybrid disc brakes that are effective and powerful with no brake drag.
My personal favorite about this bike is the seat post that has an ergonomic fit and a middle cut-out so it doesn't numb your middle regions! (if you know what I mean)
It also has tubeless-ready wheels, reducing friction for a faster and more comfortable ride, although not great for a speedy one (you will want a supple tire for more performance!)
Pros:
Multiple bike sizes for 5'1" to 6'2" riders
Value for money with Shimano 105 and disc brakes for high-performance riding
Ergonomic saddle with a cut-out that avoids soft tissue numbness
Cons:
Tubeless-ready wheels not suitable for sprinting but good enough for general riding (saves you on tire punctures!)
Search for the best women's road bikes for beginners under $500 and the Vilano bikes will show up and it is easy to see why. 
The Vilano Shadow 3.0 Road Bike is Vilano's signature beginner road bike. It is a great fitness bike with very intuitive Shimano integrated shifters (usually used on racing bicycles) to glide between gears and give an ergonomic hand position.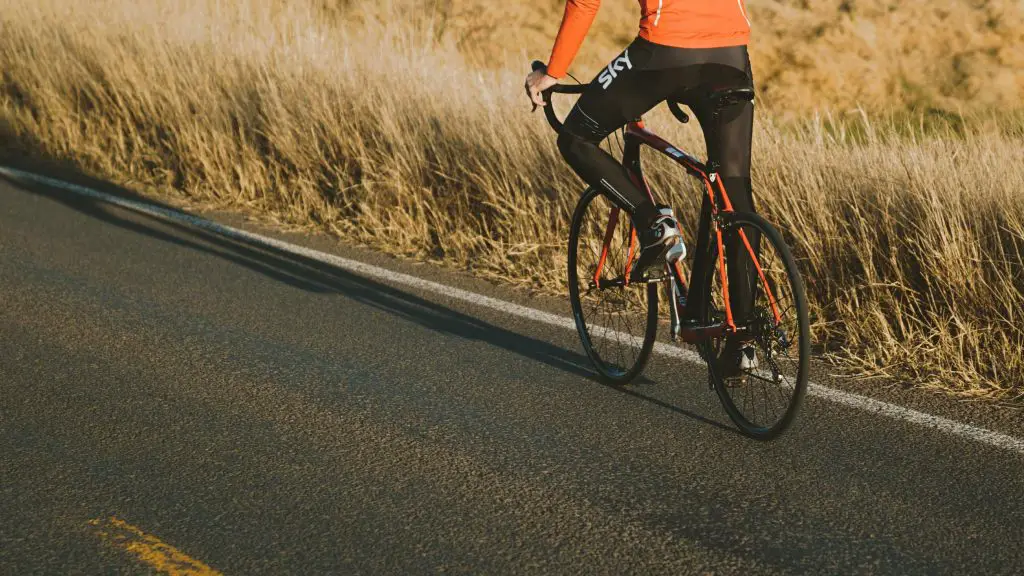 It operates quietly and works well commuting around town. Some customers have put thousands of miles on this bike and are constantly giving praise on the bike's quality. 
However, some bike owners noticed that the tire tubes seem to run out of air pretty quickly so
you may consider bringing a bike pump or bike patches. These incidents happen rarely on a case-by-case basis though.
Aside from that, the bike is made to be sturdy and lightweight, and excellent as a training bike. The speed potential is not of racing quality but I am pretty happy with the performance for a bike at this price!
Pros:
Shimano integration shifters that feel intuitive easily shift gears
Cons:
Hard to pick up more speed
Fragile tire tubes
The Vilano R2 Commuter Aluminum Road Bike  is Amazon's Choice in road bikes both for the price point and the quality (aluminum frame and mount points). It is also a great choice for a women's beginner road bike.
Like its name, it is a commuter bicycle that you can ride to places around town comfortably on a lightweight frame. It also comes with a quick-release function that allows you to easily pop out the wheels and seat post when you are traveling with it.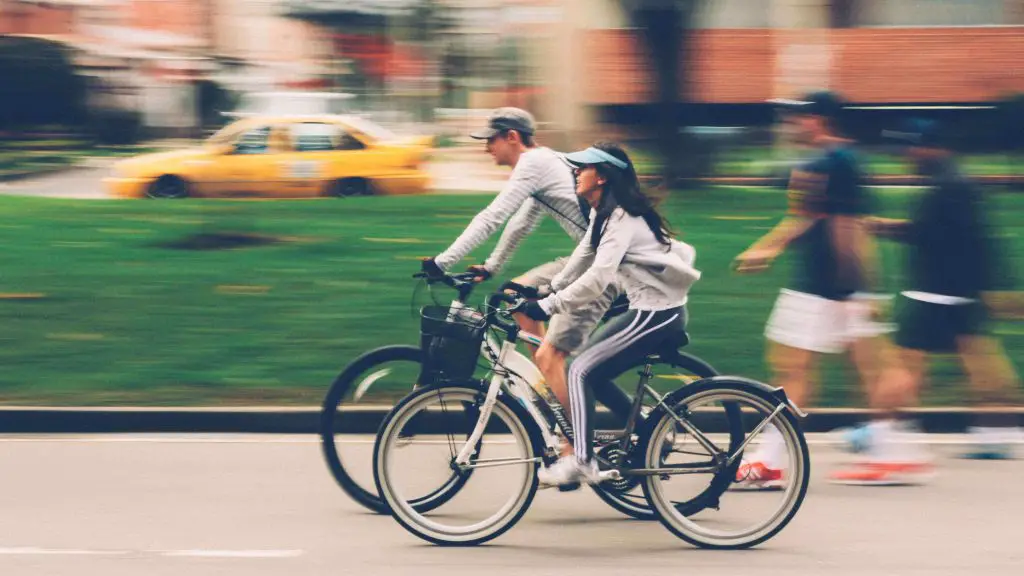 The original tires can handle up to a maximum of 85 psi which is just nice for general road riding but some bike owners may want more for performance. 
Also, I recommend doing some additional tuning on the bike. For the price point, I don't mind paying just a little more to get my bike all tuned up!
Pros:
Bargain price for the quality
Comes with mount points so you can put your water bottle!
Quick-release function on wheels and tires so you can pop it easily when you are traveling
Cons:
Tires may feel "plastic-ky" and can handle only up to 85 psi (still decent for road riding)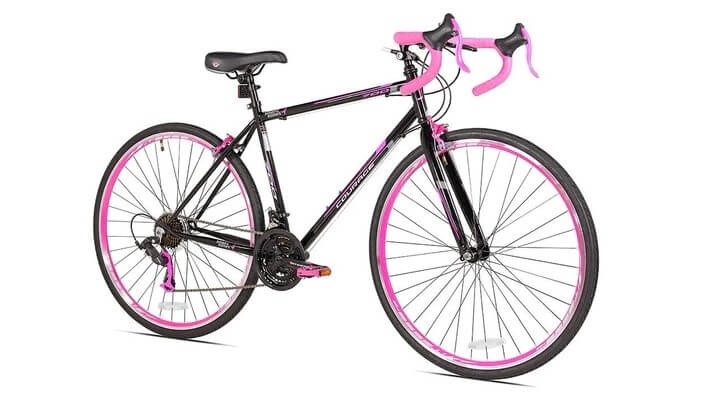 The first two things that stands out about this bike: price and color. 
The Kent 700c Women's Susan G. Komen Courage is one of the most affordable bikes on this list. Honestly, it is one of the best women's road bikes for beginners can purchase! 
It comes with a striking black and pink color that promotes breast cancer awareness. Along with that is a 21-speed Shimano that is more than enough for a beginner cyclist to go up hills!
Many have reported a better-than-expected riding experience, with smooth-riding around their neighborhood with the aid of great tire treads. It also has a wider tire than most road bikes which is good for gravel and off-road routes.
A great bike overall to get around the block while feeling easy, breezy, and beautiful!
Pros:
Affordable price for beginner road cyclists
Smooth quality riding for the price
21-speed Shimano drivetrain for different terrains
Cons:
Small 19" frame: Only suitable for riders height between 5'4" – 5'9"
Slightly heavy at 32 lbs for a road bike but does not dampen performance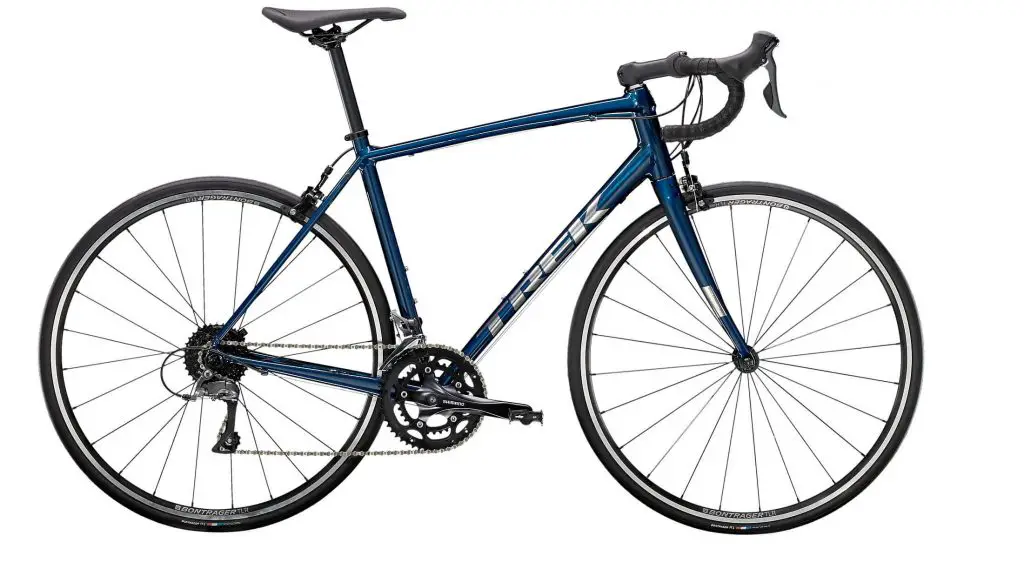 If you are looking to get a Trek as your first road bike, luckily for you, there is no need to burn a hole in your pocket with the Trek Domane AL 2 's entry-level road bike that still provides great performance and speed. 
Trek bikes are some of the most well-known road racing bikes in the market with its long-lasting quality and performance. 
This aluminum frame bike comes with an IsoSpeed Carbon fork that absorbs road vibrations and "decouples" the seat tube from the top tube so it flexes according to the movement. Not to mention the saddle is super comfortable across bumps.
There are claims that the rim brakes have average performance, with some customers mentioning that the brake does not have a stronger bite on speedy rides. 
Personally, the performance still meets my expectation on most entry level women's road bikes that comes with rim brakes!
Overall, it is a well-balanced bike with great components. 
Pros:
Sleek and tidy aluminum frame for a fresh look
IsoSpeed Carbon fork for solid road absorption
Comfortable saddle for long rides
Cons:
Basic rim brakes for general riding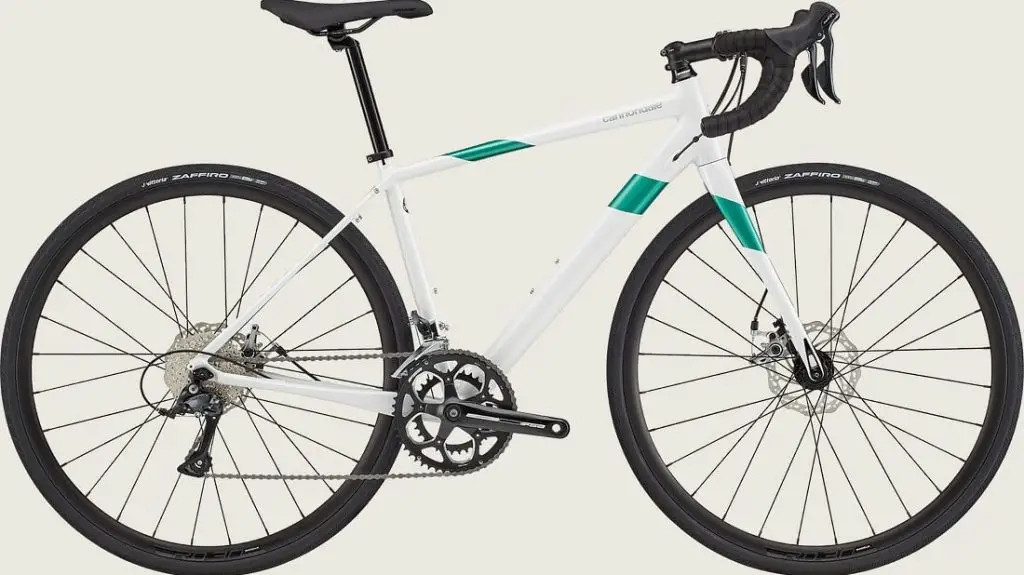 Cannondale bikes go way back to the 70s and are still one of the best bike brands to date, so you can trust this brand!
The Sora in the name is referring to the Shimano Sora groupset which works well with the mechanical disc brakes on this entry-level range of Synapse bikes.
The bike comes with a SmartFormed Alloy aluminum frame that is designed for maximum efficiency in stiffness and strength while remaining lightweight. 
It also comes with a full carbon fork which dampens bumps and makes riding like a breeze, especially for longer rides. 
The only caveat is this women-specific bike is not available for purchase online and like many bikes does not come with pedals, so you will have to source one of your own.
Pros:
Full carbon fork and aluminum frame is great for longer rides ( > 30 miles)
Women-specific geometry frame for an ergonomic fit
Mechanical disc brakes for superior stopping power
Cons:
Does not come with bike pedals (common for many bikes)
Unable to purchase online, needs to be sourced in local bike shops
What Is The Easiest Bike For A Woman To Ride?
The easiest bike for a woman to ride is Schwinn's Women's GTX 3 Hybrid Bike. It is an all-around bike that comes with a 21-speed drivetrain that will provide a smooth transition for ultimate speed and comfort, making it versatile on many different terrains such as bumpy off-road paths and gravel roads. 
.
What Is The Lightest Women's Road Bike?
The lightest women's road bike is the Liv Langma Advanced SL Disc 2022 at a weight of 6.82 kg (15.03 lbs). This feather-light and stiff carbon frame bike is perfect for the competitive women cyclist looking for an aerodynamic performance to overcome the toughest climbs without forgoing speed. 
Best Women's Bike For Casual Riding
The best women's bike for casual riding is the sixthreezero Around The Block Women's Beach Cruiser Bike. With balloon tires, it is perfect for a casual ride on pavements and roads and has rave reviews on Amazon with a 4.5-star rating. This bike is definitely worth your money for maximum comfort!
How Do I Choose A Women's Road Bike?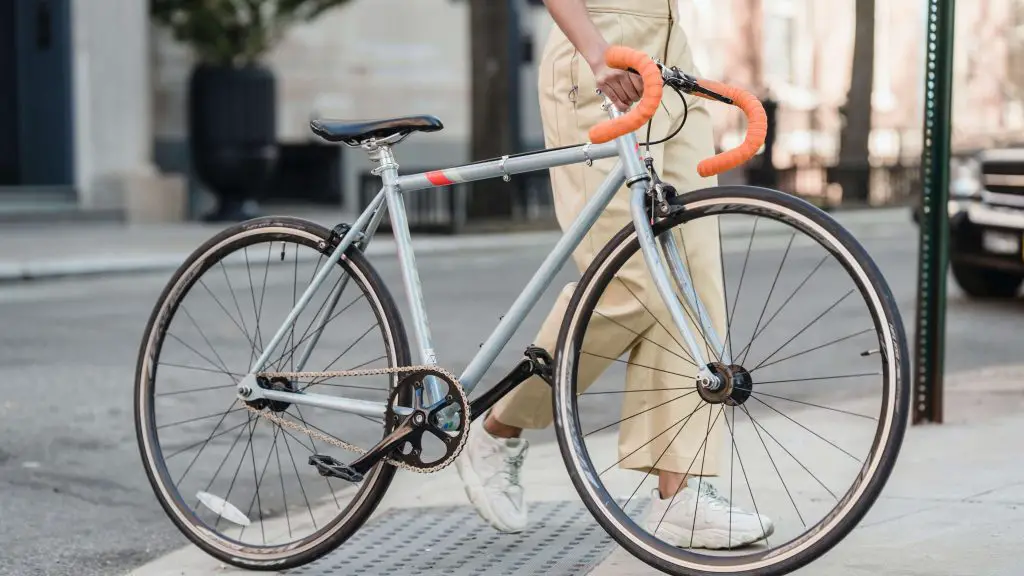 Here are some of the criteria to look out for when choosing a women's road bike:
1. Road Bike Type
There are many different categories of a road bike such as a:
Finding one that best fits your needs will help you narrow your choices for the type of road bike you are looking for!
2. Bike Size

How do you determine the right bike size for a woman?

Bike sizes are actually referring to the frame size of the bike. Most people will advise you to visit a professional bike specialist or bike store to find the best fit.
However, if you are planning to purchase your bike online, here is a simplified chart for you to identify the right bike size for you and purchase your bike with confidence!
Women's Road Bike Size Chart

3. Bike Features And Specifications
Every cyclist has a preference for the type of feature and specification they will want in their bike. 
It can get rather daunting trying to find out the difference between each specification, so I am going to summarize what I found so it will save you the hassle!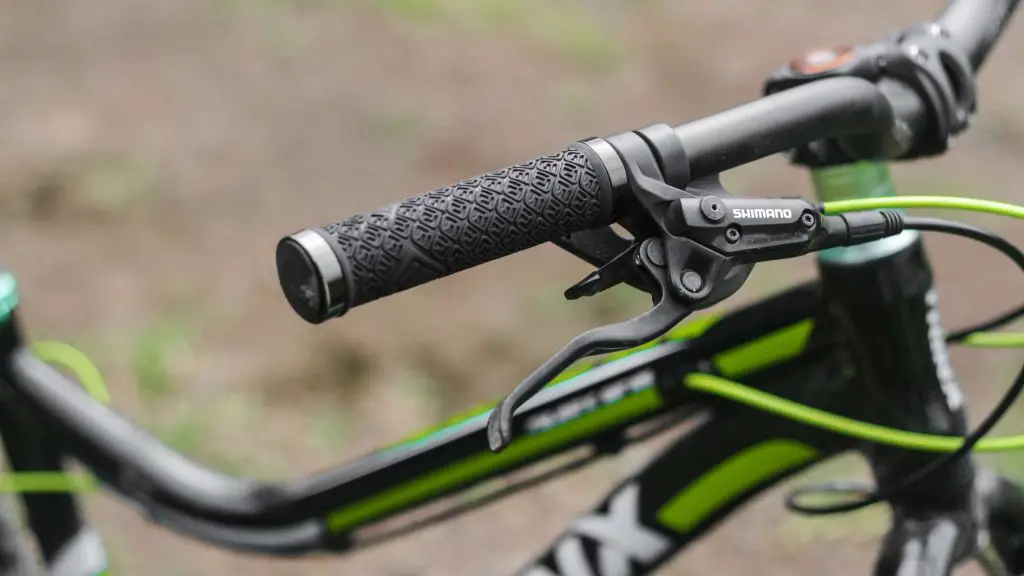 Most women-specific bikes come with narrower handlebars as biologically women do have narrower shoulders in comparison to men.
However, the difference between these handlebars is only a couple of inches and is often not the main determinant for comfort riding.
The saddle is one of the most common bike items that gets upgraded after buying a bike. The last thing you want after a 10-mile ride is chafing at your thighs, a painful sit bone, and sore nether regions. 
There is no one-size-fits-all saddle so it is often best to test it out in a bike store. There
noseless option to prevent numbness in your genital areas. 
Groupset

A road bike groupset is akin to a combination of a power source and processor, it consists of components that drive and halt your bike.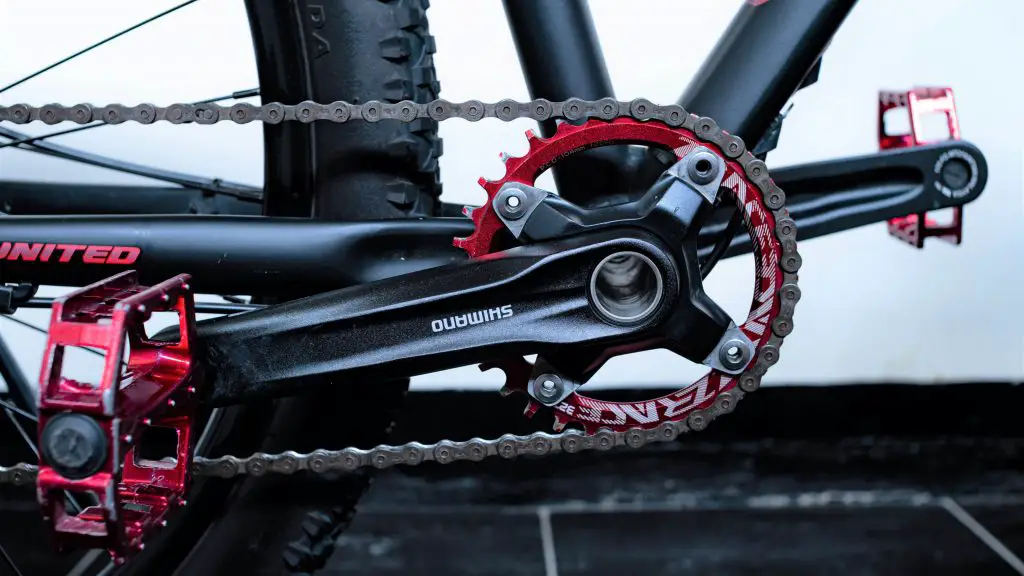 This includes the drivetrain (pedals, cranks, chains, chainrings (front cog), cassette (rear cogs) and derailleurs), shifters, and brakes.

The most popular groupset manufacturers are Shimano, SRAM, and Campagnolo.

The drivetrain is the hardest to upgrade manually due to the complexity of the mechanism as well as the compatibility with the bike, which is why the groupset can be the strongest determining factor to choose one bike from another.

You can check out the list of groupsets categorized to the type of bike rider:
Brand
Beginner
Mid-range
Race
Professional
Shimano
– Claris (cheapest)
-Tiagra
– Sora
-105
– Ultegra
-Dura-Ace
-Ultegra Di2
Dura-Ace Di2
SRAM
– Apex- Apex x1
– Rival- Rival x1
– Force
Red
Red eTap AXS
Campagnolo
Centaur
– Chorus
– Chorus EPS- Potenza
– Record
– Record EPS

– Super Record
– Super Record EPS
Disc Brakes Vs Rim Brakes

Some bike models are differentiated by their brakes: hydraulic disc brakes or rim brakes. Disc brakes clamp at the disc (center of the wheel) while rim brakes clamp at the rim of the wheels.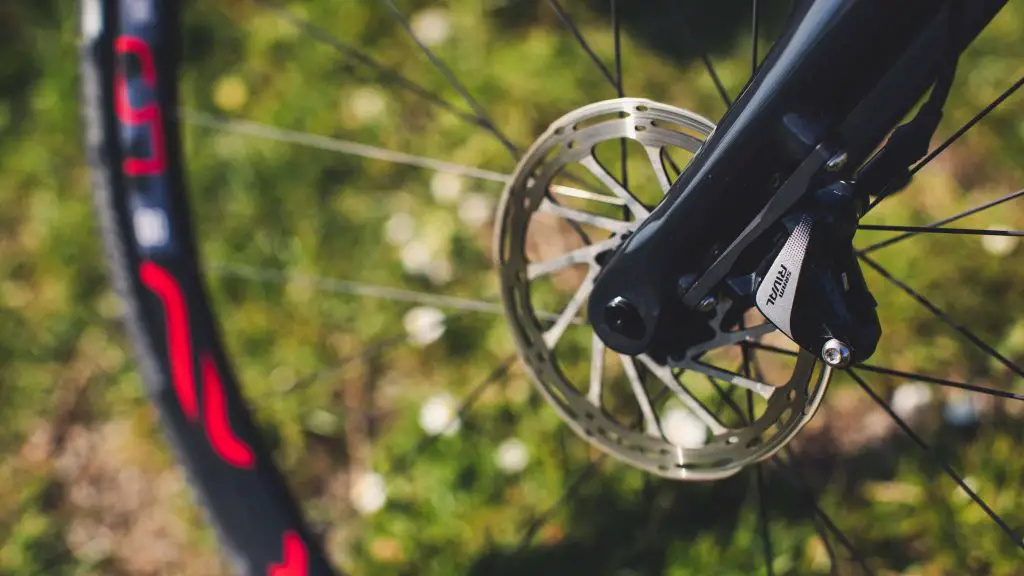 Hydraulic disc brakes are better than rim brakes in terms of stopping power, adaptability to weather conditions, and on descents.

However, they are more expensive and high-maintenance compared to rim brakes that are lighter and easier.
How many speeds do I need on a bike?

The number of speeds (or gears) you need on a bike depends on your riding style. A 21-speed has smoother transitions, is generally faster, and good for long rides. A 7-speed is suitable for rougher terrains and shorter rides. 
For daily commutes, have at least a 3-speed bike to climb hills and adjust your speed. 
Wheelsize

All road bikes come with 700c (equivalent to 29" in diameter) wheels. However, the width of a 700c on a road bike is smaller compared to a mountain bike's 29".

It is less common for road bikes to have smaller wheel sizes although some may carry 650c wheels (similar to 26" in diameter).
The final decision on your purchase is going to be your budget. The price range of an entry-level women's road bike can range from a couple of hundreds to a couple of thousand dollars. 
Do take into account the maintenance, upgrades, and bike accessories you need to purchase. Most bike owners will bring their new bike to the bike shop to get it tuned up or lubricated before embarking on their regular rides. 
Some important items you should always have in handy when you ride:
Let's take a look at the best entry level road bike for women in different price ranges!
Best Beginner Women's Road bike Under $500
These are bikes that come with a steel or aluminum frame, and usually come with caliper brakes (a type of rim brakes) with 8-speed or 9-speed groupsets (Shimano Claris or Sora). Some examples include
You can also check out Top 5 Best Road Bikes Under $500 for Beginners in 2022
Best Beginner Women's Road Bike Under $ 1,000
These are bikes that come with an aluminum frame and carbon fork, rim brakes or mechanical disc brakes and Shimano entry-level groupsets. Some examples include
Best Beginner Women's Road Bike Under $ 2,000
These bikes come with either a full carbon fiber frame and carbon fork or aluminum frame and carbon fork. Mid-range groupset like the Shimano 105 will be included as well as lighter components for more aerodynamic performance. Some examples include:
Best Beginner Women's Road Bike Under $ 3,000
Getting a women's bike in this range means you are an enthusiast or getting closer to elite riding! 
These bikes are still catered to beginners who want the whole package: carbon frame and fork, electronic shifting, and high quality components. An example will be: 
If you will like to find out more about this bike, you can check it out at our Top 6 Best Road Bikes Under $3,000 for 2022
Can You Lose Weight Riding A Bike?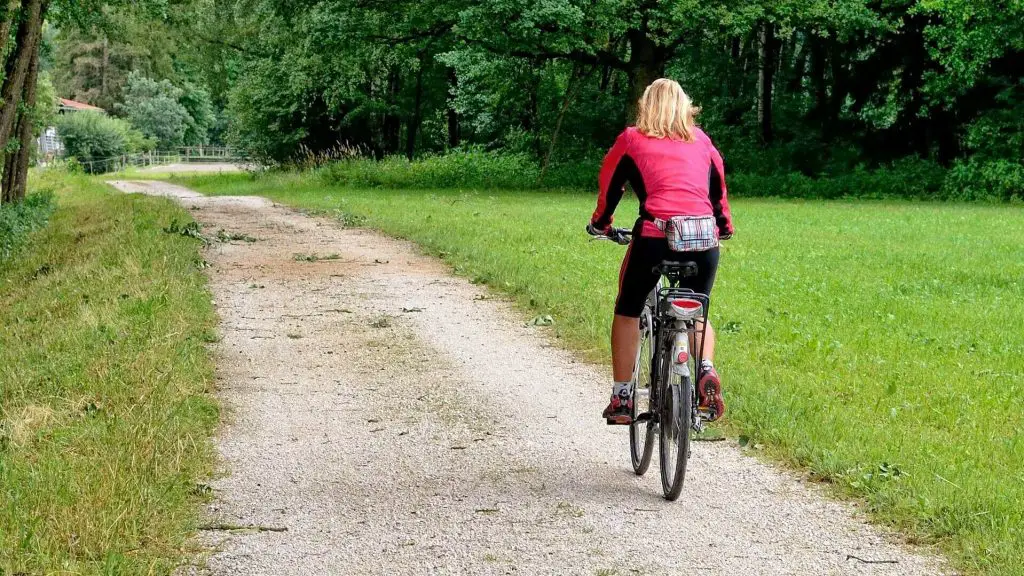 Yes, you can lose weight by riding a bike. According to the U.S. Department of Health and Human Services, doing at least 300 minutes of cardio per week will help you achieve the most optimal weight loss. Riding a bike is one such cardio activity that you can do to meet your weight goal.
If you are wondering if cycling can tone your legs, find out more here Does Cycling Tone Your Legs?
Conclusion
There you have it, the top women's road bikes for beginners for you to choose from! If you are able to find the above bike models in your local bike store, do check it out and run some test rides to get a better feel of the road bike. 
At the end of the day, you will want to take home a road bike that fits your body type for maximum comfort and performance. 
Ladies, I want to hear about your cycling experience if you bought one of the road bikes on this list! Are there more beginner women's road bikes that deserve a shoutout? Let me know in the comments below!
Other Related Posts: